About Us
Company Profile
LSA Design and Development is a full service landscape design, planning, installation and maintenance company.  Our design team comes from various interdisciplinary backgrounds including residential and commercial landscape design, city planning, park planning, golf course design, pool design, horticultural experience and construction management.
LSA's designers bring the visions of the client and our expertise together to create individual and unique gardens. 
We create master plans for new and remodeled yards and then install all aspects of the landscape construction.  Once installed, we also offer extended maintenance services.
Top quality services are provided to our customers throughout San Francisco, Contra Costa, Alameda, Marin, Santa Clara, and neighboring counties since 1989. *See Map
LSA specializes in the design and creation of all phases of hardscapes and softscapes.
Mission Statement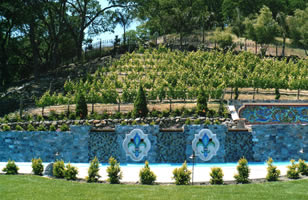 To provide artistic design, quality construction and excellent service with integrity that will be enjoyed for years to come.
We offer professional design skills, master plans, and project management to establish private outdoor living spaces and residential gardens.
LSA provides complete master plans, cost estimates and specifications for the installation of all aspects of the plan, including maintenance.
We welcome you to reference our extensive portfolio and see why LSA clients appreciate the measurable and lasting value of our services.

Overview of Services
Our design and development services include small to high-end residential and commercial projects.  Here is a list of services we provide to our clients:
Design & Installation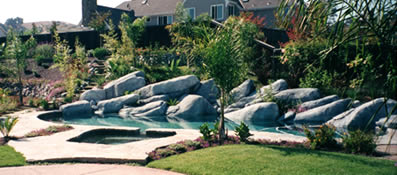 Landscape                                                        
Pools                                                                  
Pavers                                                               
Putting Greens                                                 
Garden Walls                                                   
BBQ's                                                    
Waterfalls
Fireplaces
Lighting
Plants
Soil Enhancement
Fences and Gates
Arbors and Pergolas
Masonry
Mow Strips
Grading and Drainage
Maintenance and Estate Gardening Services